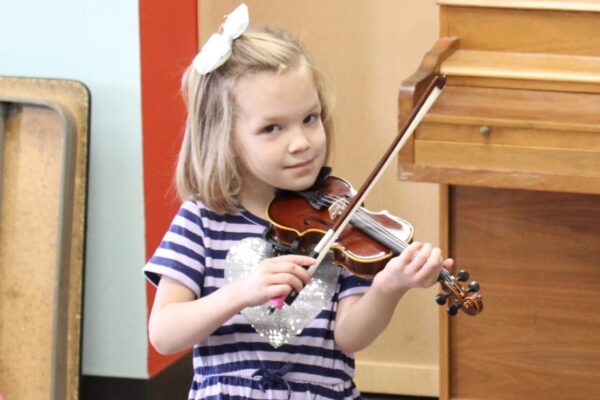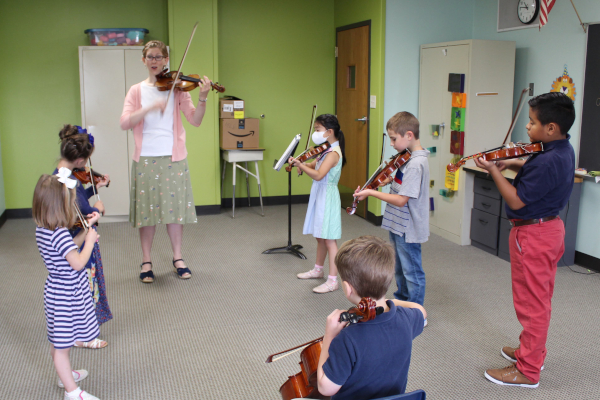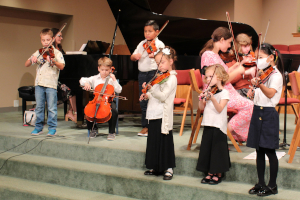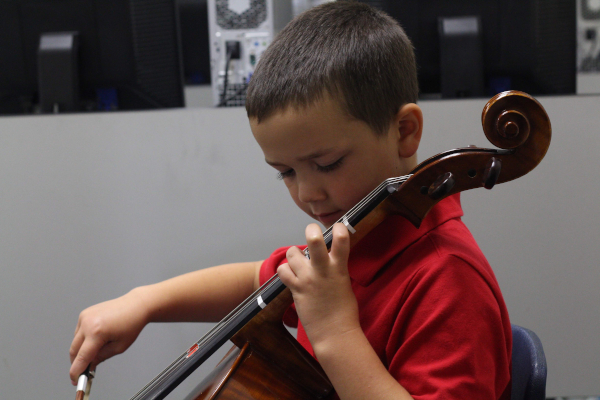 Instructor: Joseph Steinbart
Schedule: Monday-Wednesday: 8am - 11am
Thursday: 9am - 11am
Friday: 9am - 12:30pm
Tuition: $150
The Pre-Orchestra program is for young musicians with at least 6 months of playing experience. Campers in this program develop ensemble skills by learning songs with simple parts. They also strengthen technique through fun activities and games.
Campers in the Pre-Orchestra program explore music through a variety of focuses.
Technique - Campers strengthen their technique while learning new music.
Music Theory - The basics of music theory come alive with giant music staffs and notes.
Rhythm - Songs, rhythm instruments, and more expose campers to new rhythms.
Ensemble - Campers play simple parts with each other to encourage independence and ensemble skills. They also enjoy participating in the camp-wide orchestra with older campers.
Parents are strongly encouraged to attend camp each day with their child.
Performances:
Midweek Service (optional)
Wednesday, 7:15pm
Chamber Recital
Friday, 11:30am
Final Concert
Friday, 7pm
Join us this year!
July 24-28, 2023