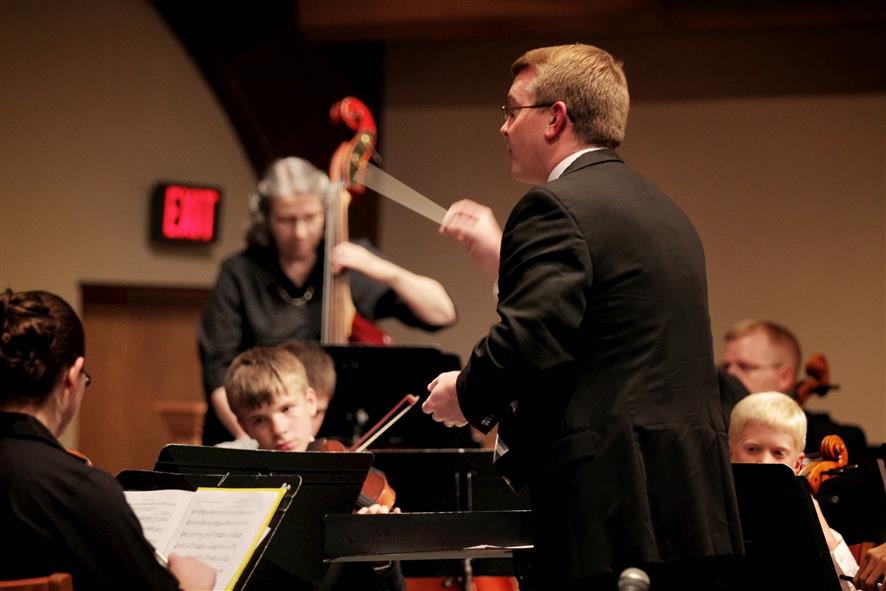 Allen Probus has been a cellist in the Kansas City Symphony since 2002. He received a bachelor's degree from Bob Jones University and holds a master's degree with the Cleveland Institute of Music, having studied with Stephen Geber, former principal cello of the Cleveland Orchestra. While in Cleveland, Ohio, Probus also served as principal cello of the Canton Symphony Orchestra and acting assistant principal of the Akron Symphony Orchestra. He has substituted with the Cleveland Orchestra and has toured Europe and the Far East with the Detroit and Pittsburgh Symphonies. Past summer festival engagements have included the Eastern Music Festival, Grand Teton Music Festival, Spoleto USA, Blossom Music Festival and the National Repertory Orchestra. He is also co-principal cellist and personnel manager for the Kansas City Chamber Orchestra and a founding member of the Kansas City Cello Quartet. Probus maintains a full private teaching studio and is the music director at Tri-City Baptist Church in Blue Springs, MO.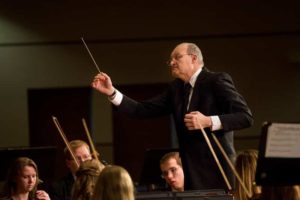 Lewis Rosove has been active as a performer, clinician, and spokesperson for the arts for over forty years. He is Assistant Principal Viola Emeritus of the Milwaukee Symphony Orchestra, a position he held for twenty-two seasons. He has taught in both secular and Christian institutions since 1987. Many of his students have won positions in orchestras, string quartets, and universities, and/or have gone on to establish successful private studios.
Mr. Rosove has been residing since November, 2021 in Sarasota, FL with his wife Sandi and Mickey, a rescue Havapoo. He is still committed to sharing the love of Christ through music. Currently he coaches chamber music with members of the Sarasota Youth Philharmonic Orchestra, and also conducts the Advanced Orchestra for the Gulf Coast Homeschool Fine Arts program. The Rosoves currently attend Faith Presbyterian Church (PCA). Mickey chooses to stay at home, but gives two paws up for life in the Sunshine State.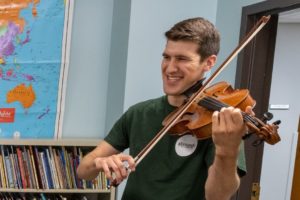 Joseph Steinbart is a violist/violinist from Hartland Wisconsin. He studied violin for ten years and took lessons from multiple teachers including Elizabeth (Betsy) Pabon. While really enjoying violin, Joseph started playing viola in high school and found he loved playing the viola more than the violin. He officially switched to viola when he went to college. Joseph attended Maranatha Baptist University in Watertown Wisconsin and majored in Church Music with a minor in Pastoral Studies. At MBU, Joseph studied viola with Lewis Rosove, retired assistant viola principal of the Milwaukee Symphony Orchestra. Joseph taught private violin and viola lessons to a variety of ages for the Maranatha Music Prep School as well as weekly group and theory classes. He actively serves as the music pastor for First Baptist Church of Hartford, Wisconsin, where he leads music and directs the choir.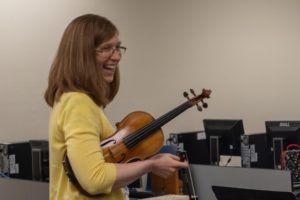 Melody Steinbart began her violin study at age 8 with Margaret Kew. Desiring to teach, she pursued her bachelors in String Pedagogy (Summa Cum Laude) from Maranatha Baptist University studying with Lewis Rosove and her masters in Violin Performance (with Honors) from East Carolina University studying with Hye-Jin Kim.  Enhancing her collegiate studies, Melody received the North Carolina Suzuki Institute scholarship to study Suzuki violin volumes 1-10 through the long-term Suzuki teacher-trainer program with Joanne Bath. Previous teachers include Ilana Setapen, Tim Klabunde, Elizabeth Pabon, and Suzanne Ignaszak. Melody is a member of the Suzuki Association of the Americas and the National Music Honor Society. Currently, Melody is on the music faculty at Maranatha Baptist University and Maranatha Music Prep School as well as director of Lake Country Strings.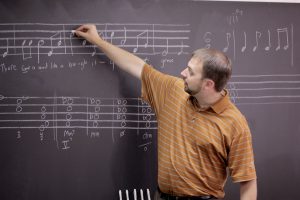 Seth Custer is an active composer, performer, clinician, and adjudicator, and his music is heard across the United States. He is an Associate Professor in the Department of Music Theory, Composition, and Technology at Bob Jones University in Greenville, SC, where he has taught since 2009. He received his Ph.D. from the University of Iowa in 2009, and regularly receives commissions to compose works for a variety of ensembles, recently including brass sextet, oboe/piano, saxophone quartet, youth orchestra, and flute choir. Custer currently serves as general director of the NFMC Junior Composer's Institute, held annually in Minneapolis, MN on the campus of the University of Minnesota.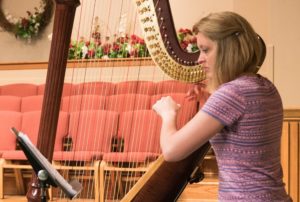 Moriah Custer began studying piano at age four and harp at the age of eight. She and her sister, Cherith, have performed extensively in the Midwest as a harp/flute duo, including two appearances at the Iowa State Capital Building.  She also performed for several years with the Cedar Rapids Symphony's Advanced Harp Ensemble.  In 2006, she was awarded second place in the Cedar Rapids Symphony Guilde's concerto competition.  She has been a faculty member and accompanist for the Cedar Rapids Symphony School as well as maintained a private studio.  Moriah is currently working on her degree in Piano Performance at Bob Jones University where her husband Seth is on faculty.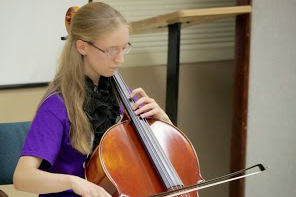 Melody Mieczkowski began playing cello and piano at a young age. She has studied cello with Jui-Chao Wang, Mimi Morris-Kim, and Anthony Elliott and piano with Lorie Mieczkowski and Rebecca Harding Mayer. She has taken Suzuki registered training with Jean Dexter/Carey Cheney (cello) and Caroline Fraser/Rita Hauck (piano). Melody has been teaching private piano and cello lessons since 2008. Currently, her studio consists of over 25 cello, piano, and voice students of various levels. In addition to teaching, Melody is also very involved in her church, First Baptist Church of Troy, as a cellist, pianist and vocalist. Outside of church music, she is the principal cellist for the Troy Metro Symphony Orchestra and the cellist for the Heritage String Quartet. She is also the accompanist for various groups at Bethany Christian School in Troy. Melody's desire is to use music as a tool to honor God and minister to others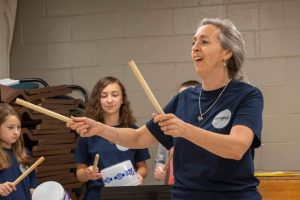 Liesel Muzzi grew up in a very talented musical home. Her father was a professor of String Pedagogy at the University of Michigan until his retirement a few years ago. Her mother taught music at various schools and grade levels for thirty years. In the last 15 years Mrs. Muzzi and her husband have trained their 7 children in piano and string instruments so that they can use their music for the Lord. Her creative and fun teaching methods engage the students and foster an environment for learning.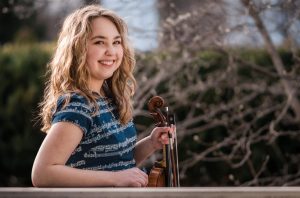 Amelia has been smiling to classical music since infancy and formally began playing violin at the age of four. At age 15, she had the privilege to make her professional solo debut with Camerata Chicago. A few months later she performed live as a soloist on WFMT. She recorded Vivaldi's Four Seasons as the soloist with Camerata Chicago at the age of 17 . She continues to work and perform with Camerata Chicago while continuing private lessons from its conductor, Maestro Drostan Hall, who she met at a Sforzando Master Class. In addition to her violin studies with Maestro Hall, she is pursuing her music performance degree at Hyles-Anderson College in Crown Point, Indiana. She also teaches private violin lessons and helps the string players at her alma mater, Hammond Baptist Schools. Amelia was a camper for 11 years, and she will testify that it was definitely the highlight of her year!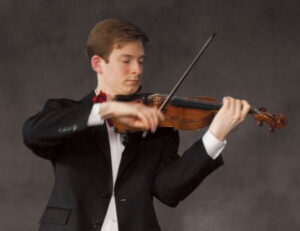 Because hearing is the first sense to develop in a child, Daniel's musical training began before he was born, listening to beautiful, melodious music at home and at church. He was an avid singer and composer in his crib, and in 1990 began his violin training with William Führberg. Soon he enjoyed playing along with hymns, and sitting in on orchestras. In 1998 he added piano, organ and music theory studies with Dr. M. Dean Kincaid. Since 2001, Daniel has continued studying the violin with Dr. Roland and Almita Vamos of the Chicago College of Performing Arts at Roosevelt University and the Music Institute of Chicago. In 2003 a Christian ministry invited Daniel to play for ten benefit banquets honoring retired teachers of Moscow, Russia. He attended the Music Institute of Chicago's Academy Program in its inaugural year 2006-2007. Daniel has been privileged to participate in masterclasses and receive coaching from such artists as David Taylor, Mark Zinger, Marico Fuchs, Rachel Barton Pine, Alan Heatherington, and Sibbi Bernhardson. In 2015 Daniel was one of eight violin semifinalists in the Washington International String Competition in Washington D.C. Daniel also enjoys arranging and orchestrating music. He is grateful for the musical abilities that the God has given him and to his parents for their dedication and loving guidance in developing these gifts. Daniel's desire is to play and write beautiful music for the glory of God and the edification of the Church, the Body of Jesus Christ, his Savior.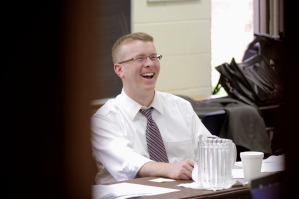 Allen Probus - Camp Director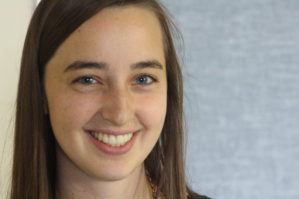 Rebekah Muzzi - Administrative Assistant