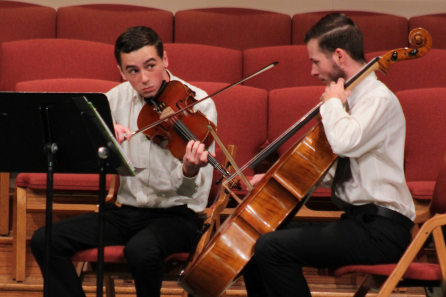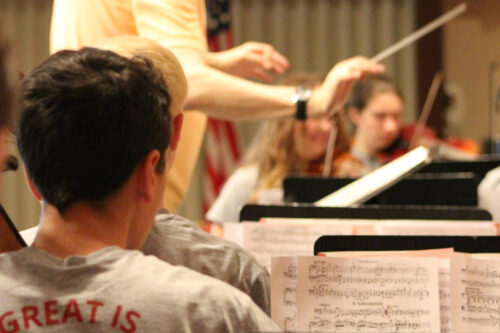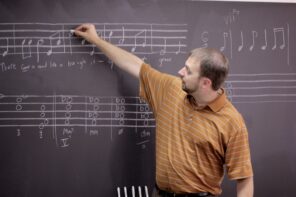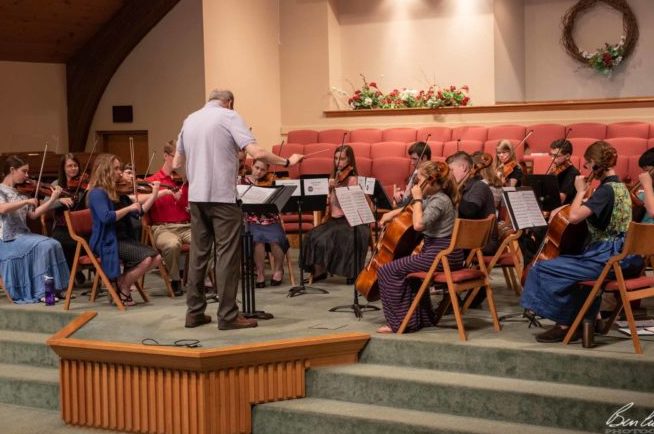 Conductor: Lewis Rosove
Schedule: 8am - 4:30pm
Tuition: $235
The Advanced Orchestra plays original string quartet and string orchestra pieces. In addition to attending orchestra rehearsals, campers are assigned to a chamber group and can choose an additional topic to study. Past topics have included String Pedagogy, Composition, and Conducting.
­The Advanced Orchestra challenges experienced musicians with original pieces from the classical repertoire. Their schedule includes several classes:
Orchestra - Orchestra practice is the highlight of each day. Campers work together under the direction of Lewis Rosove to prepare several pieces for the Friday night concert. Music is sent out the end of May so that campers can learn their parts ahead of time.
Chamber Groups - Campers are divided into small chamber groups based on their video auditions. Each group meets independently and with a faculty coach to prepare chamber music for the Friday morning recital.
Masterclass - On Thursday, faculty members offer one on one lessons for violin, viola, cello, and piano. Students can participate by taking a lesson on an instrument of their choice and by observing their peers' lessons.
Advanced Tracks - Advanced campers also choose a specialized focus. Topics this year include:

Pedagogy - Learn how to teach beginning students. (Instructor: Ms. Steinbart)
Composition - Study how to write and arrange music. (Instructor: Dr. Custer)
Professional Music - Prepare and perform mock auditions and discuss the biblical ethos of ensemble music. (Instructor: Mr. Rosove)

Sectionals - Each day, the four sections of the orchestra meet separately to work with a faculty member on challenging spots in their orchestra music.
Chapel - Camp-wide chapel meetings are held three times a week. Uplifting congregational singing and testimonies from the staff complete these key sessions.
Theory - Campers are divided into four different theory classes based on a placement test. The classes are tailored to students' individual needs with emphasis ranging from scales and key signatures to chordal analysis.
Choir - In addition to studying their musical instruments, campers also have a brief opportunity to develop their voices by singing together (Psalm 96:1).
Performances:
Mid-week Service
Wednesday, 7:15pm
Chamber Recital
Friday, 11:30am
Final Concert
Friday, 7pm
Past repertoire includes:
String Quartet No. 8, by Dmitri Shostakovich
Simple Symphony, by Benjamin Britten
Romanian Folk Dances by Bela Bartok, arr. by Arthur Willner
St. Paul's Suite, by Gustav Holst
Capriol Suite for String Orchestra, by Peter Warlock
Sospiri, Adagio for String Orchestra, by Edward Elgar
Come Thou Fount, arr. by Dan Forrest
Nearer, Still Nearer, arr. by David Ledgerwood