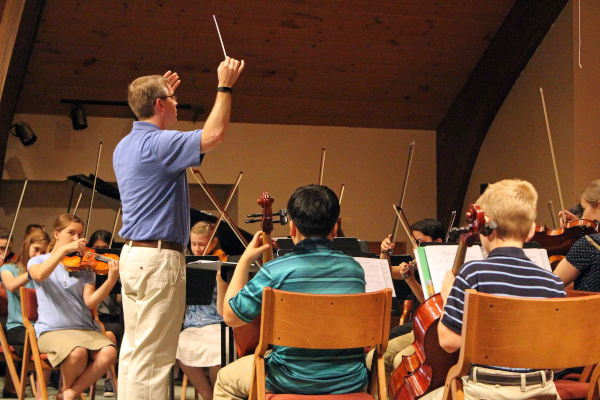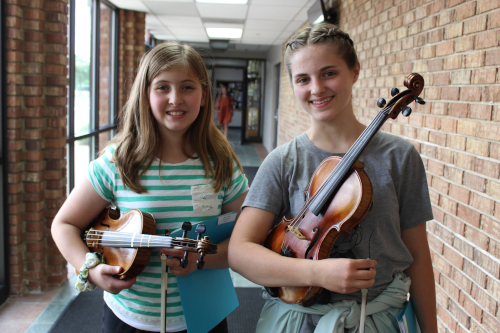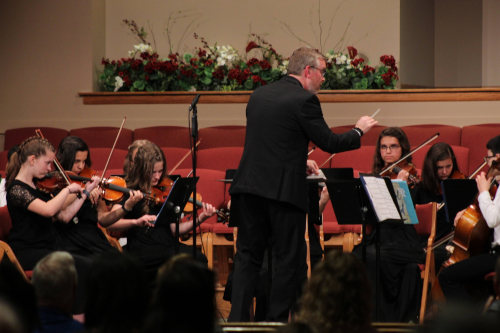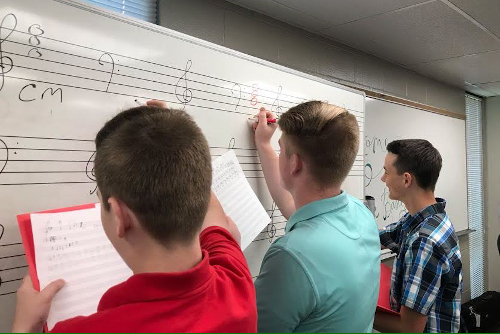 Conductor: Allen Probus
Schedule: 8am – 3:00pm
Tuition: $200
Campers in the Intermediate Orchestra tackle challenging music to mature their ensemble skills. Through a focus on technical accuracy and musical expression, campers develop into strong musicians.
The Intermediate Orchestra performs challenging repertoire to develop campers' ensemble skills and musicality. Intermediate classes include:
Orchestra - Orchestra practice is the highlight of each day. Campers work together under the direction of Allen Probus to prepare several pieces for the Friday night concert. Music is sent out the end of May so that campers can learn their parts ahead of time. While the initial seating is determined through a video audition, students can voluntarily challenge each other during the week to improve their seat position.
Sectionals - Each day, the four sections of the orchestra meet separately to work with a faculty member on challenging spots in their orchestra music.
Theory - Campers are divided into four different theory classes based on a placement test. The classes are tailored to students' individual needs with emphasis ranging from scales and key signatures to chordal analysis.
Chapel - Camp-wide chapel meetings are held three times a week. Uplifting congregational singing and testimonies from the staff complete these key sessions.
Choir - In addition to studying their musical instruments, campers also have a brief opportunity to develop their voices by singing together (Psalm 96:1).
Masterclasses - After the normal schedule on Thursday, faculty members offer one on one lessons for violin, viola, cello, and piano. Students can participate by taking a lesson on an instrument of their choice or by observing their peers' lessons.
Performances:
Mid-week Service
Wednesday, 7:15pm
Final Concert
Friday, 7pm
Past repertoire includes:
Symphony No. 8, "Unfinished", by Franz Schubert, arr. by Robert McCashin
Brandenburg Concerto, No 3., by J. S. Bach, arr. by Merle J. Isaac
Dance of the Comedians by Bedrich Smetana, arr. by Louis Bergonzi
Rejoice, the Lord is King, arr. by Sharon Mulfinger Gerber